UNFOLDING BANGKOK-Greeting Benjakitti
Greeting Benjakitti, a visit to the forest park in the middle of the city
It is evident that the COVID-19 epidemic has had a significant impact on Thai tourism, ranging from measures to close the country to travel restrictions in several countries. Bangkok is one of the cities impacted, as this capital city is one of the world's most popular tourist destinations. And now that the situation has been relaxed, Bangkok is ready to welcome tourists again from November 2022 onwards and provides ample experiences of traveling to this charming city, Bangkok, which you may have never witnessed before.
Creative Economy Agency (Public Organization) or CEA, with the Tourism Authority of Thailand and the Thailand Convention and Exhibition Bureau (Public Organization), arrange the pilot event in Bangkok "UNFOLDING BANGKOK" under the three main themes: Hidden Temple, a secret temple tour; Living Old Building, a retrospective of historical buildings; and Greeting Benjakitti, a visit to the forest park in the middle of the city. 
UNFOLDING BANGKOK is set to happen between November 2022 - September 2023 to welcome tourists to various locations throughout Bangkok. The event is expected to showcase the alternative and creative dimensions of Thailand and Thai culture in a contemporary style. It will also stimulate the tourism sector with a variety of creative activities that create a new experience of traveling in Bangkok for both Thai and foreign tourists.
GREETING BENJAKITTI
The hidden arts to enjoy in Benjakitti Park
18 March - 30 September 2023   
We invite you to experience this new kind of traveling in Bangkok with UNFOLDING BANGKOK under the concept "Greeting Benjakitti" at Benjakitti Park. Let's get to know the first environmental public park in Bangkok and enjoy art installations that inspire both mental and environmental recoveries.  
You will get to enjoy 5 art installations, performing arts, and workshops that are created to inspire you. They will stimulate your learning as well as make you aware of the value of Benjakitti park, the first model of an environmental park in Bangkok that was designed to house a variety of plants and animals. In addition, it is also a space of recreation and learning that can support 5000 visitors a day. 
"Greeting Benjakitti", thus, does not only encourage the public acknowledgement of city parks but also emphasizes area conditions, habitants, and users which also inspire these art installations and performing arts. At the same time, it further promotes the understanding of the cohabitation between humans, environment and other living species.
The Art of Cohabitation
The aforementioned concept leads to a collaboration with "Angkrit Ajchariyasophon", an artist and a curator, and other 5 leading artists of Thailand, i.e, "Nino Sarabutra", "Wit Pimkanchanapong", "Sanitas Pradittasnee", "Suriya Umpansiriratana", "Pok Kobkongsanti". For six months, you will get to admire 5 artworks that reflect the cycle of change, cohabitation of all living things, and people which all depend on the same ecological system at every point of this forest park.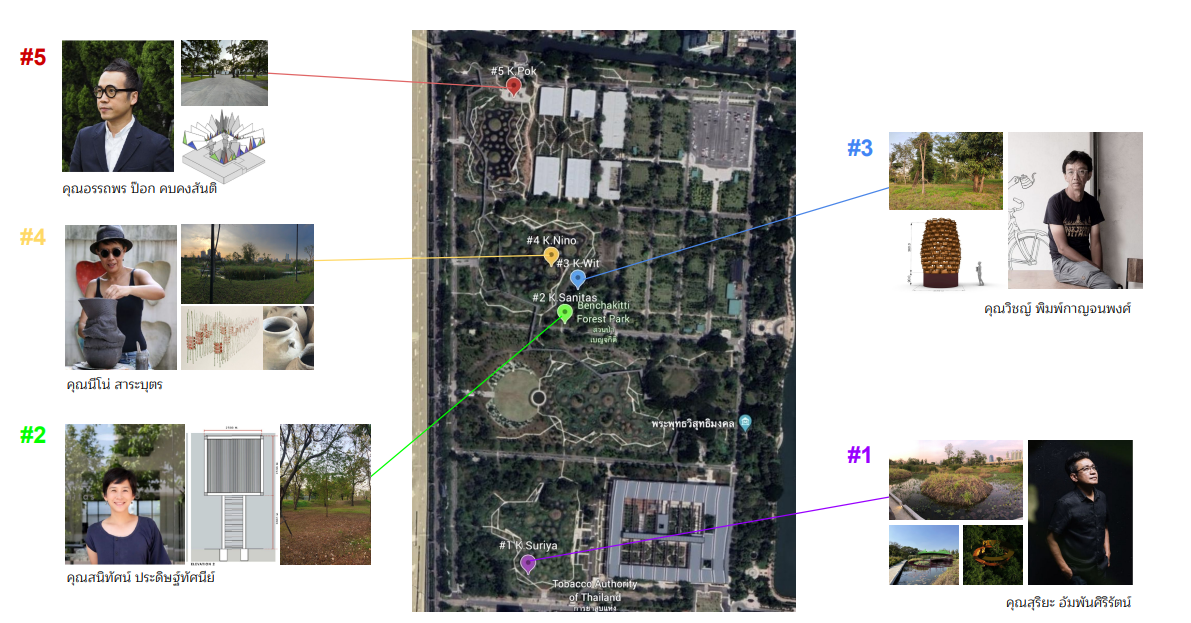 Two Main Events of  "Greeting Benjakitti"    
1. Arts Installations by 5 reputable artists
18 March - 30 September 2023 
The Circle Biogenesis 2023
By Suriya Umpansiriratana
The Circle Biogenesis 2023 is the work that symbolizes the interconnectivity between time and life. Suriya Umpansiriratana, an architect and artist, has designed this circular art piece to represent the 24 hours of a day. It's divided into 3 parts (each represents 8 hours)  that correspond to the sun movement, the sun as the energy source of all living things on earth. The Circle reminds us of the relationship between nature, life, and the universe, the fact that everything ends where it began, and living through the integration of knowledge and technology. All of these have created the circle of life. It begins with sunlight hitting the solar panels which power the water pump to flood a rice paddy. At the same time, the rice converts sunlight into nutrients through photosynthesis which later becomes food for humans; rice, a long standing staple food in Thai culture.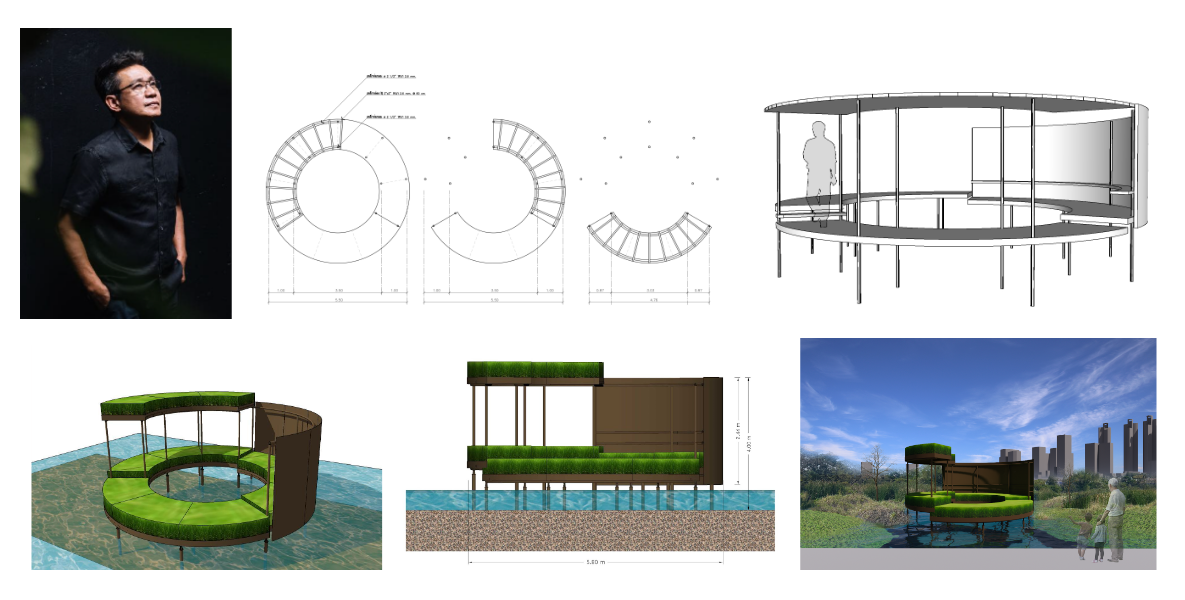 House of Silence
By Sanitas Pradittasnee
This art piece aims to open up space for viewers to take time with themselves, rest, reflect, and observe all movements that occur in the nature that surrounds them. It achieves this through a reflected light and the shadow it creates which further creates an illusion of balance. A balance that represents all existence, the inner and outer emptiness, and the physical form and the feeling within. In a chaotic city filled with perpetual movements and changes, House of Silence helps connect our emotions with the environment in this busy city.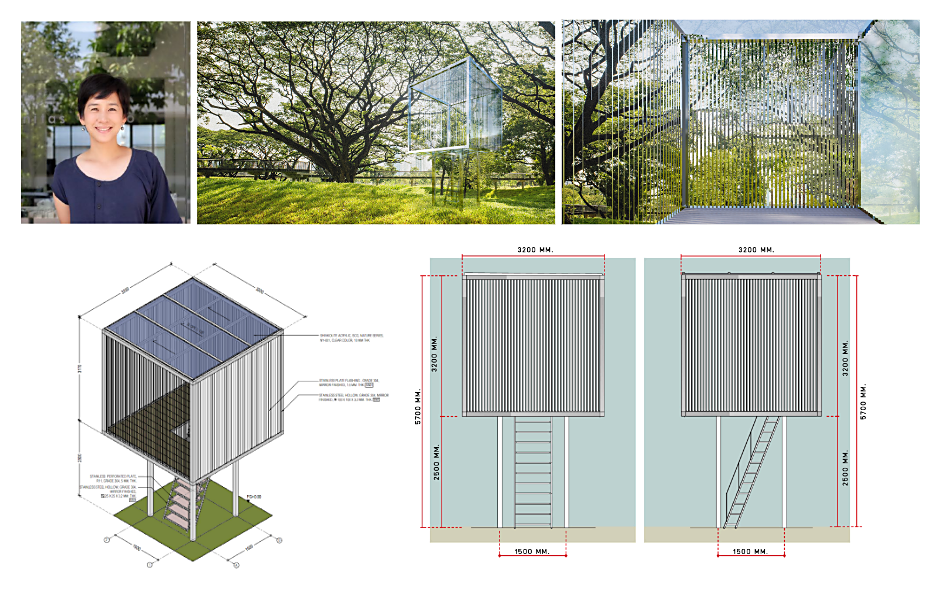 Stingless Bee City
By Wit Pimkanchanapong
This art piece was designed to be a habitat for stingless bees in the heart of the city. Stingless bees are crucial for the recovery of a city ecosystem and help pollinate economic plants. Stingless bees can be found all over Benjakitti park, the artist therefore created beehives for them to inhabit. This is for the overall benefit of the natural cycles of the park. The plan of Stingless Bee City was inspired by the patterns of pollen stems naturally found in flowers and fruits. The artist vertically stacked materials to mimic high-rises in the business areas of the city and to create hives that are situated around Benjakitti Park. A symbol of acceptance and honor for stingless bees as an important species member of a cosmopolitan's ecosystem.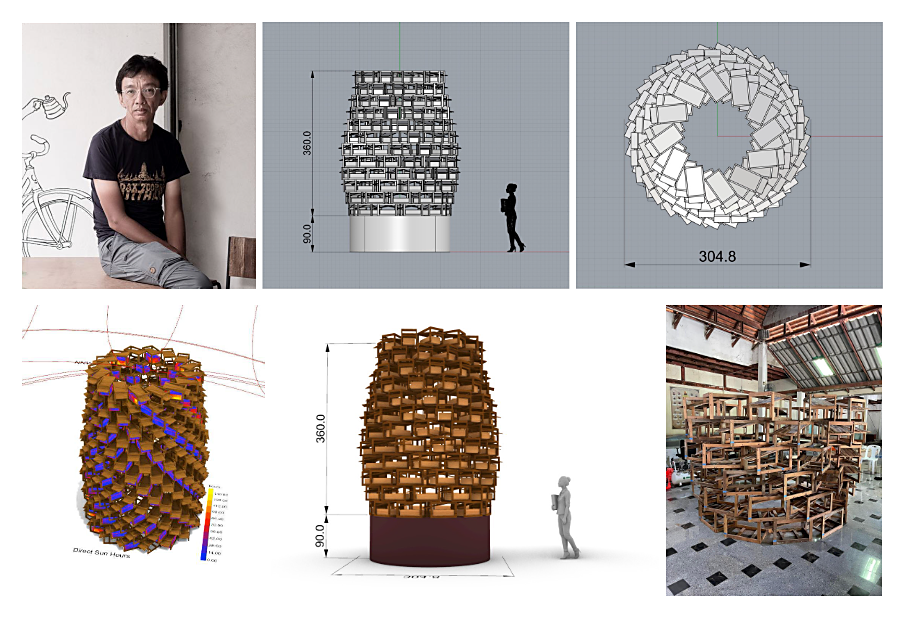 Hornbill Villa
By Nino Sarabutra
Humans are the main cause of deforestation which directly affects the environment, especially hornbills and small animals that inhabit tree hollows. This is where the inspiration behind the art work of 200 pieces of pottery comes from. These earthenwares are designed to be suitable and safe hornbill nests, "Hornbill Villa''. The artist collaborated with the Tia Tor pottery community, Ban Klang, Tha Uthen District, Nakhon Phanom to create these earthenwares and install them in the park. This is to bring awareness that we all are responsible for the environment to the public, the environment that has been affected by human urbanization. In addition this artwork also increases the number of homes for other species in Benjakitti Park.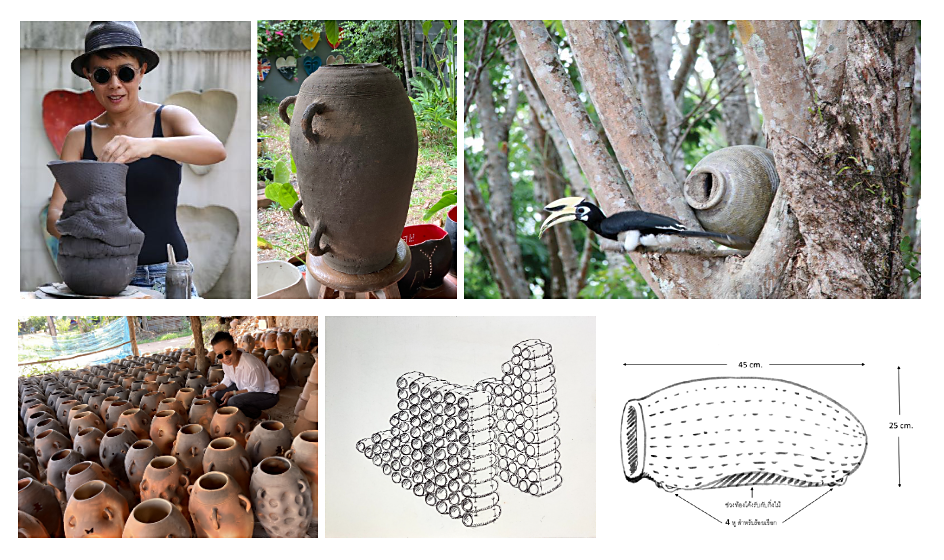 The Center of the Universe
By Pok Kobkongsanti
This art work stems from the desire to highlight the beauty and attraction of Benjakitti Park. This leads to an artwork that everybody can participate in, especially children by looking through a kaleidoscope. With a new design, this kaleidoscope creates a different perspective of things that surround us though light, colors, and dimensions. Therefore, you will get a view of the park from the heart of Bangkok that is different from the usual. However, it also depends on the past experience of the viewers, time, and directions. It provides us with a fresh perspective of the same old world, in other words, an acknowledgment that the center of the universe is within ourselves.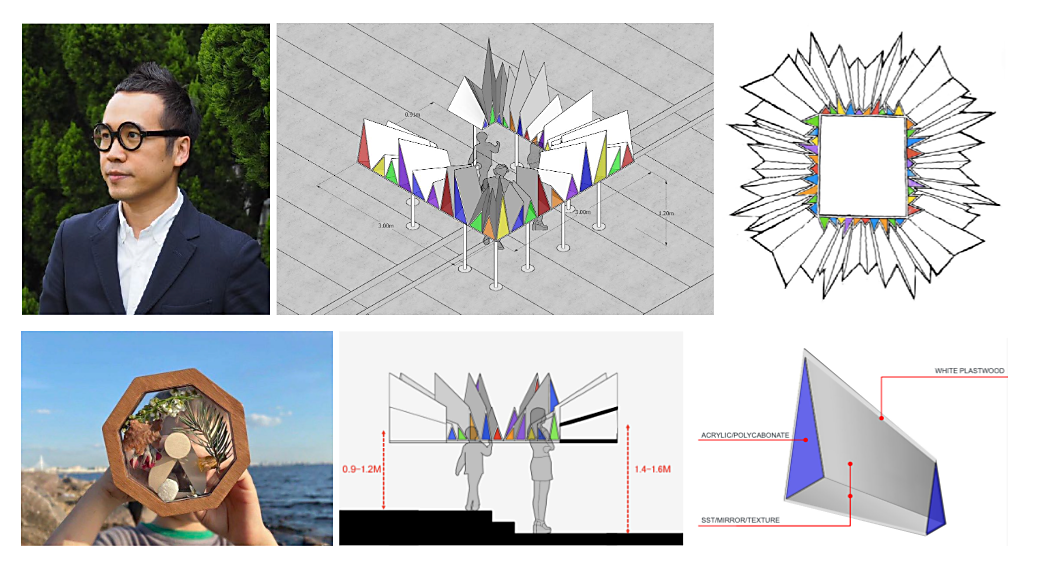 2. Performing Arts and Workshops 
By Commercial Arts & Culture Industry Promotion Trade Association, Thailand (CAPT)  
Only on Saturdays & Sundays from 18 March - 23 April 2023 (except Songkran days)
"In this big city, when was the last time you got to spend time to rest and recreate?" UNFOLDING BANGKOK was created under the concept of "Greeting Benjakitti" with an intention to create a public park at the center of the city as a place for environmental recreation. Let's get a new perspective through viewing performing arts and art works in this oasis of Bangkok. We invite you to visit Benjakitti Park, explore nature, listen to the city, dance with trees, and fill your lungs with fresh air. In this wet greet area, you will enjoy footpaths under tree canopies that provide cooling shades as well as programs of performance and workshop. This event will only take place on Saturdays and Sundays, from 18 March - 23 April 2023 (except SongKran days), 16.00 - 19.00.
Greeting Benjakitti was created under the concept "COHABITAT" which emphasizes supportive, creative, friendly cohabitation through performing arts and workshops. It also allows participants to explore the park's environment and get in touch with nature and arts within this oasis of Bangkok. An oasis that is not just unique, green, cooling but also gives you the enjoyment of viewing performing arts and attending workshops that are for everyone.
Performing Arts
We invite viewers across ages and gender to interact with this natural environment and sculptures inside Benjakitti park, to explore this green area, and to listen to sounds within the park. Let's make memories about yourself and the city through a sound tour by Lab 5 Sound Works and watch stage performances by a variety of artists. From street shows, mime, magic, contemporary performance, movement-Based Performance, to contemporary drama that introduce new conversations about daily life through experiencing arts.
Artists
1. Kawin Pichitkul  
Performance Title: Bugs in Area
Type of Performance: Movement-Based Performance 
Date: 18 - 19 March  / 22 - 23 April
Time: 17.00 - 17.15 / 18.00 - 18.15 
Location: Near "The Center of the Universe" art installation

This is performed by an artist from a drama group Dee-ng Theatre who is interested in various forms of performance such as legitimate theater, movement-based performance, and conceptual performance. Kavin has been consistently producing art works for the past 8 years. He usually gets inspiration from experiences that impact his life and political events.
Bugs in the Area is created from an experiment that asks performers to act as anomalies in an area. It is inspired by the fact that there are usually bugs wherever a performance takes place. It is performed by Kawin Pichitkul and Prapapan Sutirawut.
2. Sineenat Ketprapai
Performance Title: Microbe
Type of Performance: Movement Performance 
Date: 18 - 19 March  / 22 - 23 April
Time: 17.30 - 17.45 / 18.30 - 18.45 
Location: Near "Stingless Bee City" art installation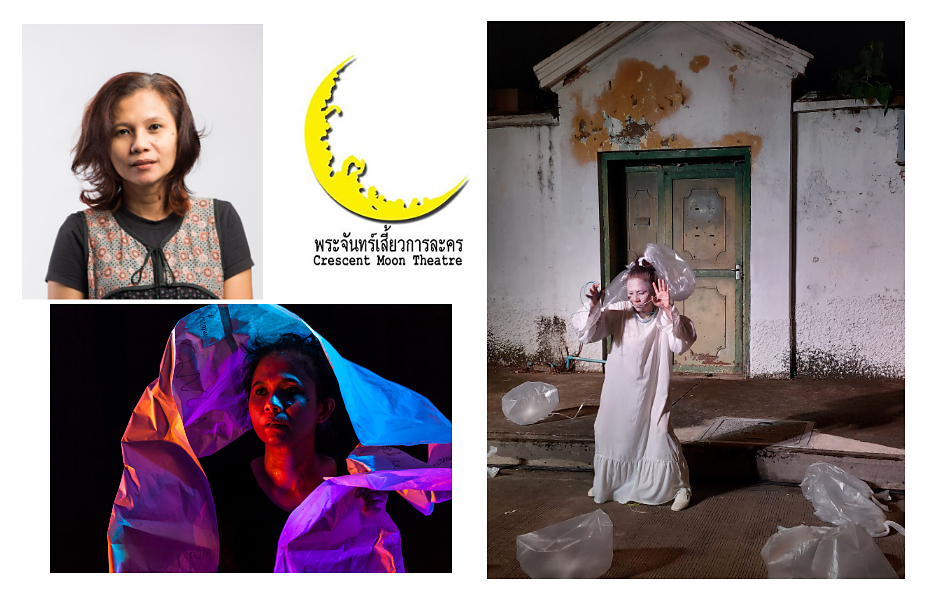 A 2008 Silpathron-awarded artist for performance art, Sineenat is a dramatist, actress, director and producer, performance creator and butoh dancer, and visiting professor for acting. Her works show a uniqueness through diversity and integration of styles such as principles of movement, physical theater, devised theater, and Butoh. They aim to reflect topics regarding women and society, women and body, and societal issues. At the moment, Sineenat works as an artistic director for Crescent Moon Theatre group which performs all over the country.
3. Street Show Artist Network
"A phenomenon of smile and happiness for all". Art and entertainment from various artists. Meet talent shows by Imagica, Khon Na Kaow, UnderDuck, 2ManShow, Atom Hoop, Boy Clown, and Vk.Vich, and Funny Fin. Let's enjoy outdoor "Street Shows" that include mime, magic, and hoop acrobatics that will entertain you in a way you've never experienced before. 
18 April
17.00 - 17.30  2ManShow 
A duo performers that love facial expressions and body movements. They admire mime and love to share laughter and fun with the audience at all ages.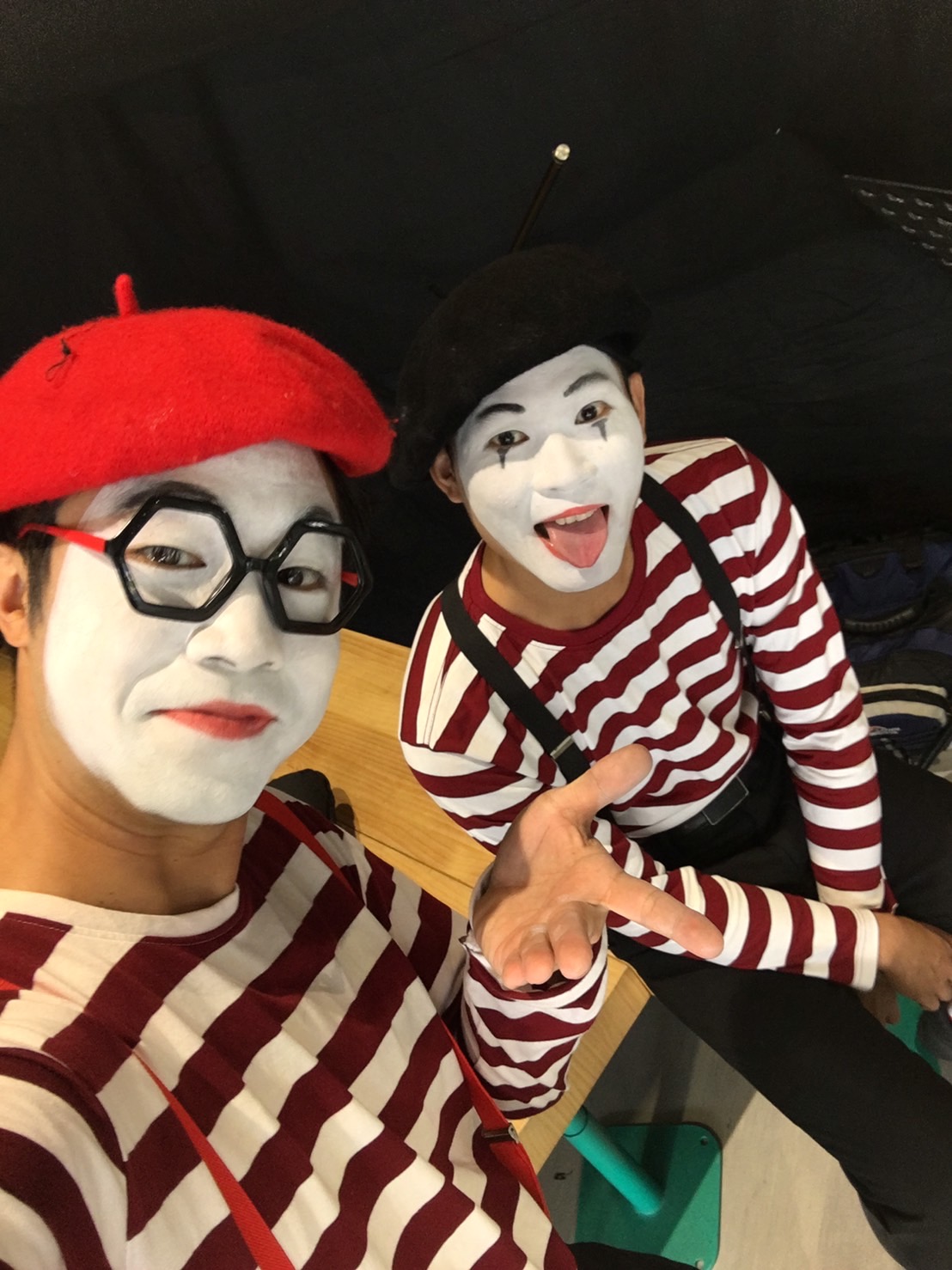 17.40 - 18.10  Atom Hoop X Vk.Vich
A collaboration between a Thai hoop artist/ aerial acrobat and a magician from Workpoint's program. Both will amaze you with a spectacular performance and share their travel experience with you.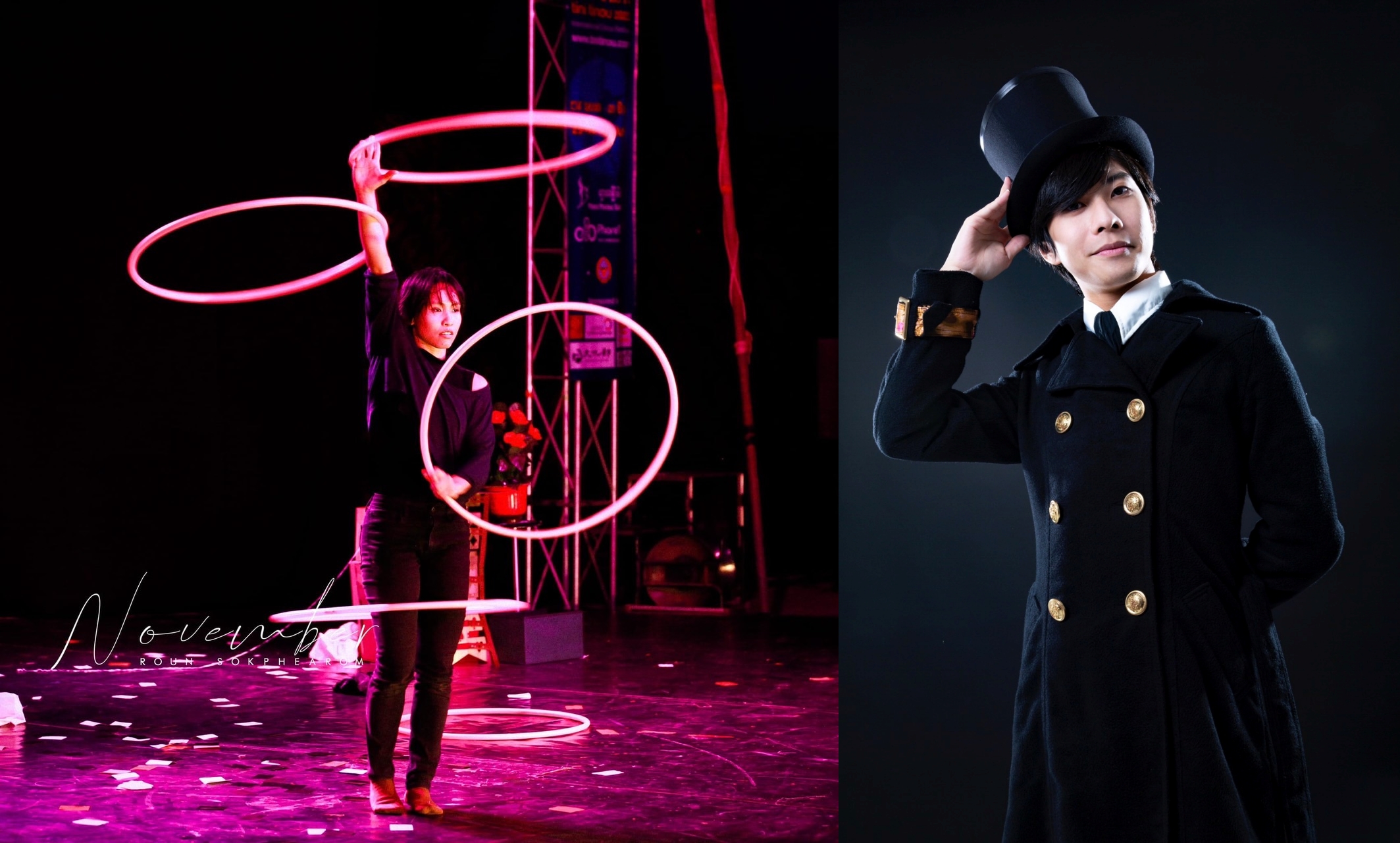 19 April
17.00 - 17.30  Boy Clown
A leading comedian of Thailand. One of the most talented performers in street show circle of Thailand that will give you a fun time which is appropriate for both children and adults.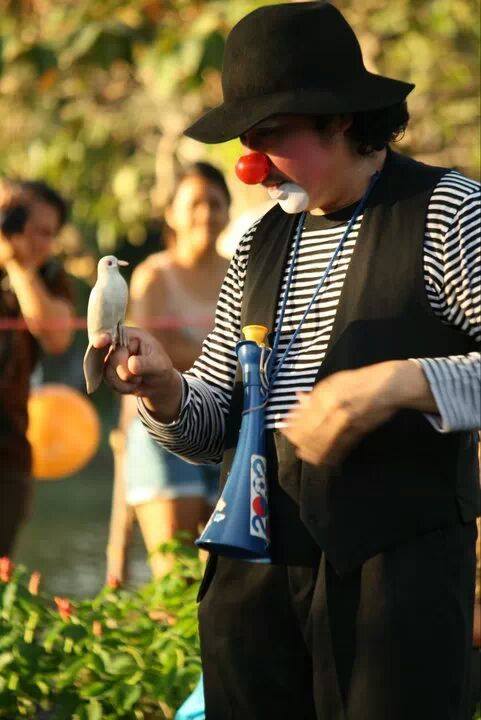 17.40 - 18.10  Konnakhao 
A troupe of mime artists that has been operating for 20 years. They have passed on their mime knowledge to the current generation of students, a new generation that combines the traditional art of mime with a novel and more contemporary approach.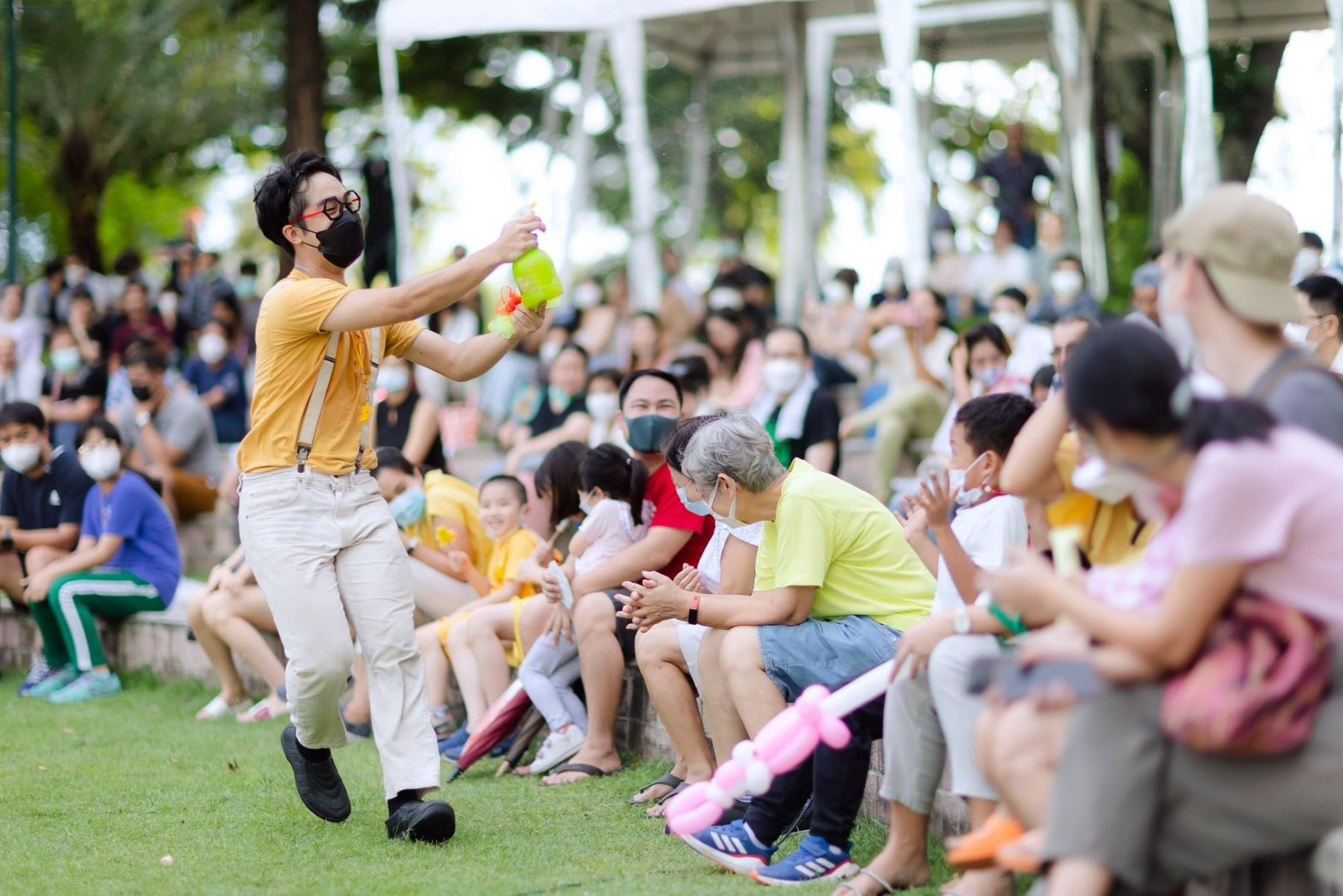 22 April 
17.00 - 17.30  Ta Lent Show 
Ta Lent Show is a performance that combines mime and object theater that utilizes household objects to create fun stories. This performance will free your imagination and tickle your creativity as well as make you smile and laugh along with your family.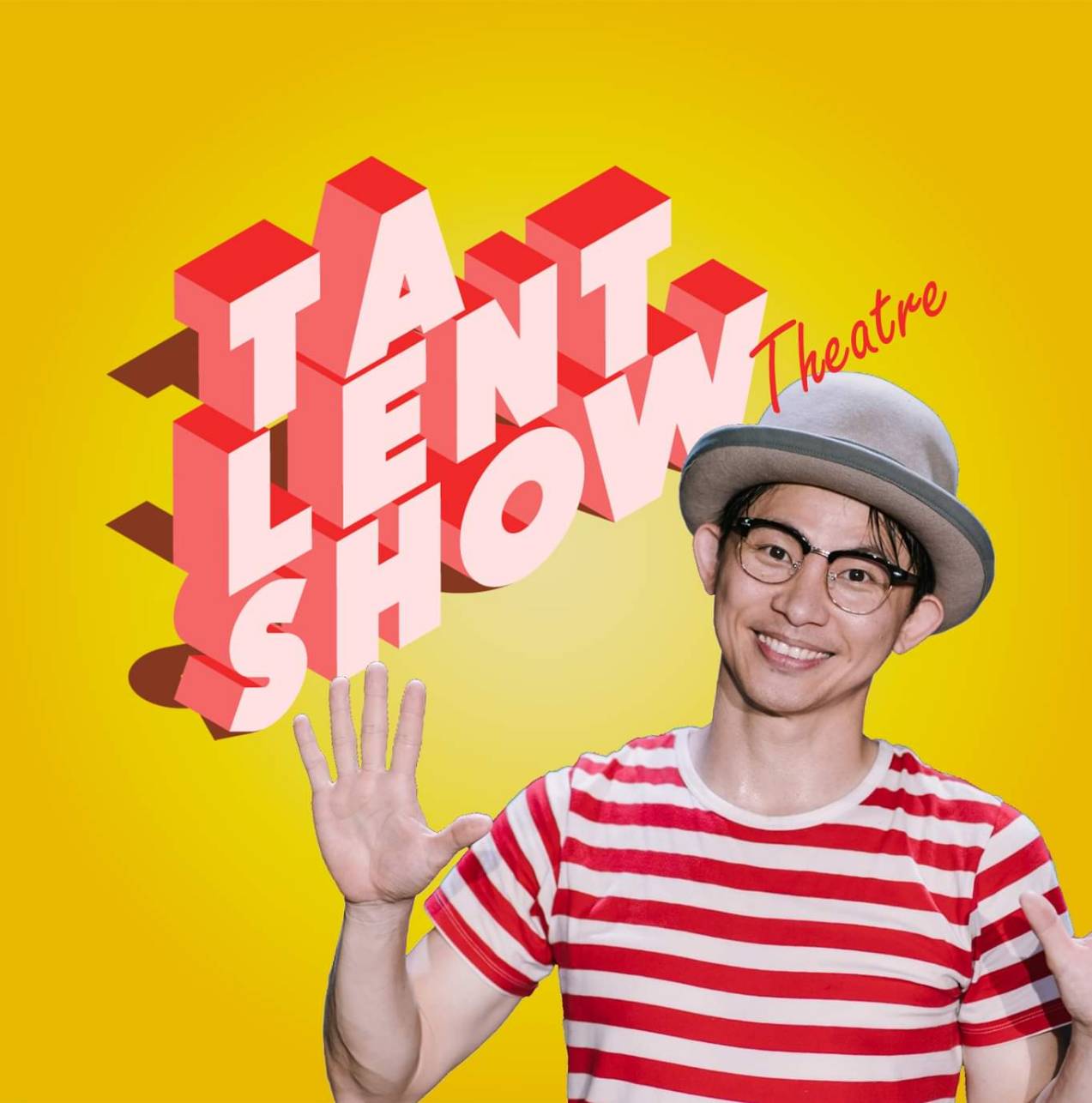 17.40 - 18.10  Imagica
A group of contemporary magicians who pioneered magic shows on the scale of theater production in Thailand. They also represented Thailand in the Siam Street World Competition 2018.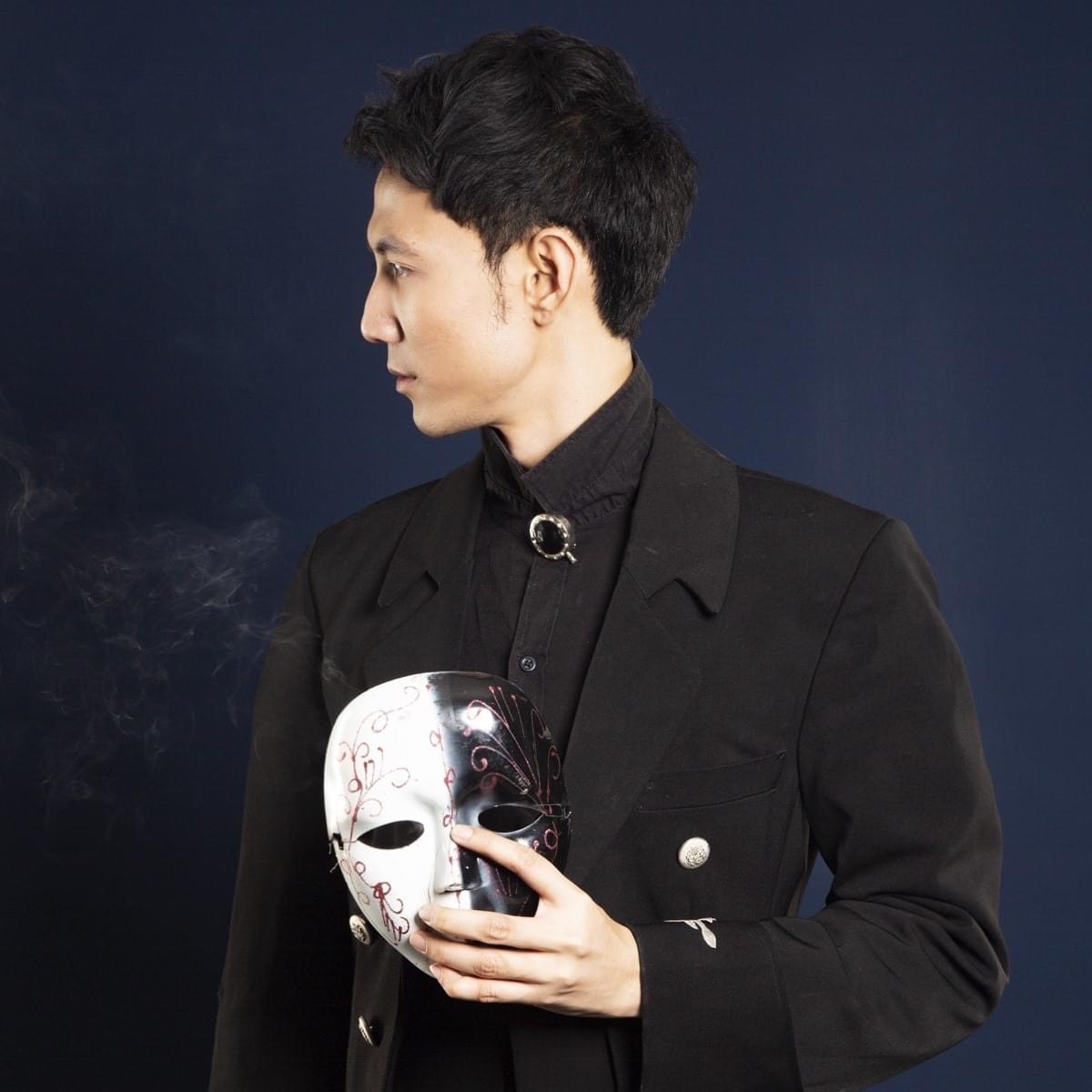 23 April 
17.00 - 17.30  Vk.Vich
A Thai magician who appeared on Workpoint and TEDx and has won multiple prizes from international stages. He will give a magic show that you have never experienced before.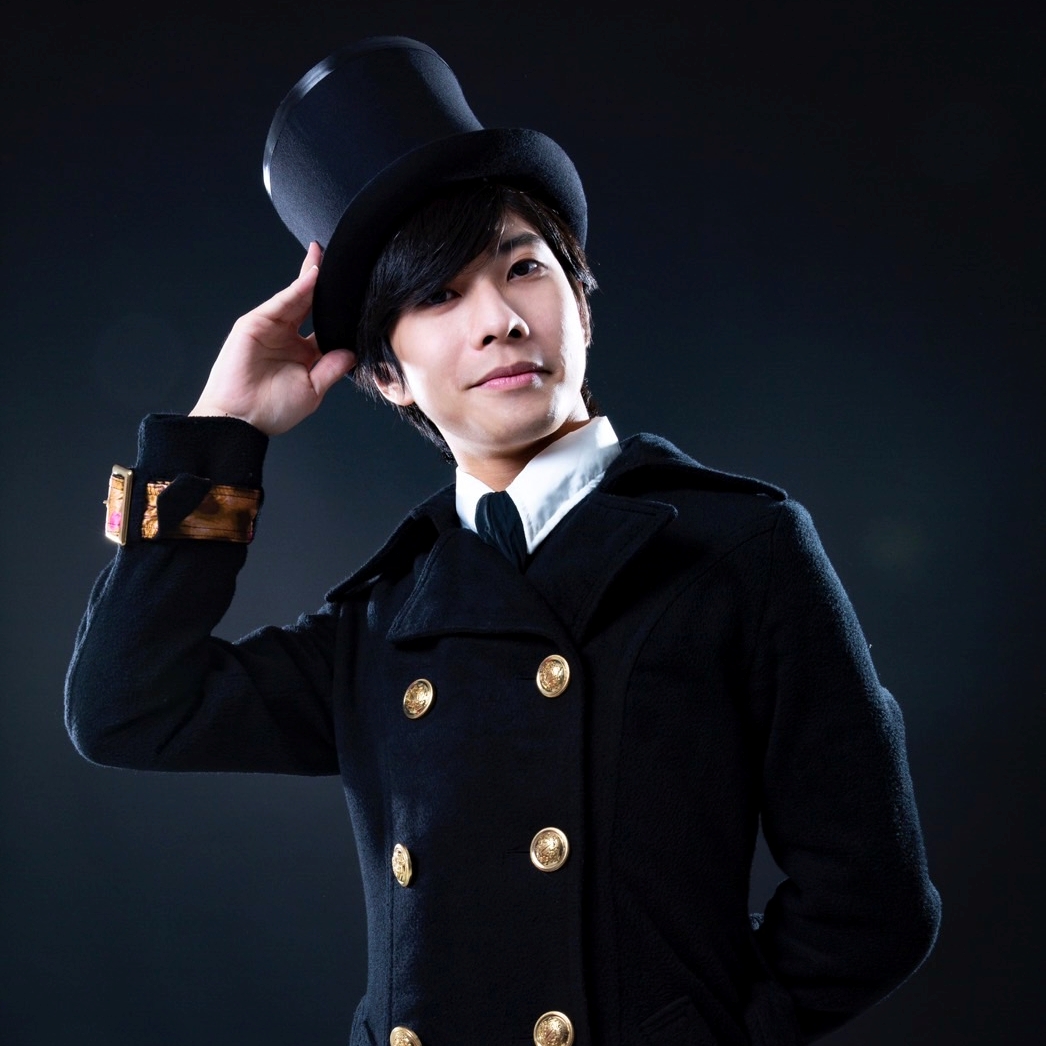 17.40 - 18.10  Funny Fin
A leading comedic magician of Thailand who was ranked one of the top 10 Thai magicians by Thailand magician circle in 2020.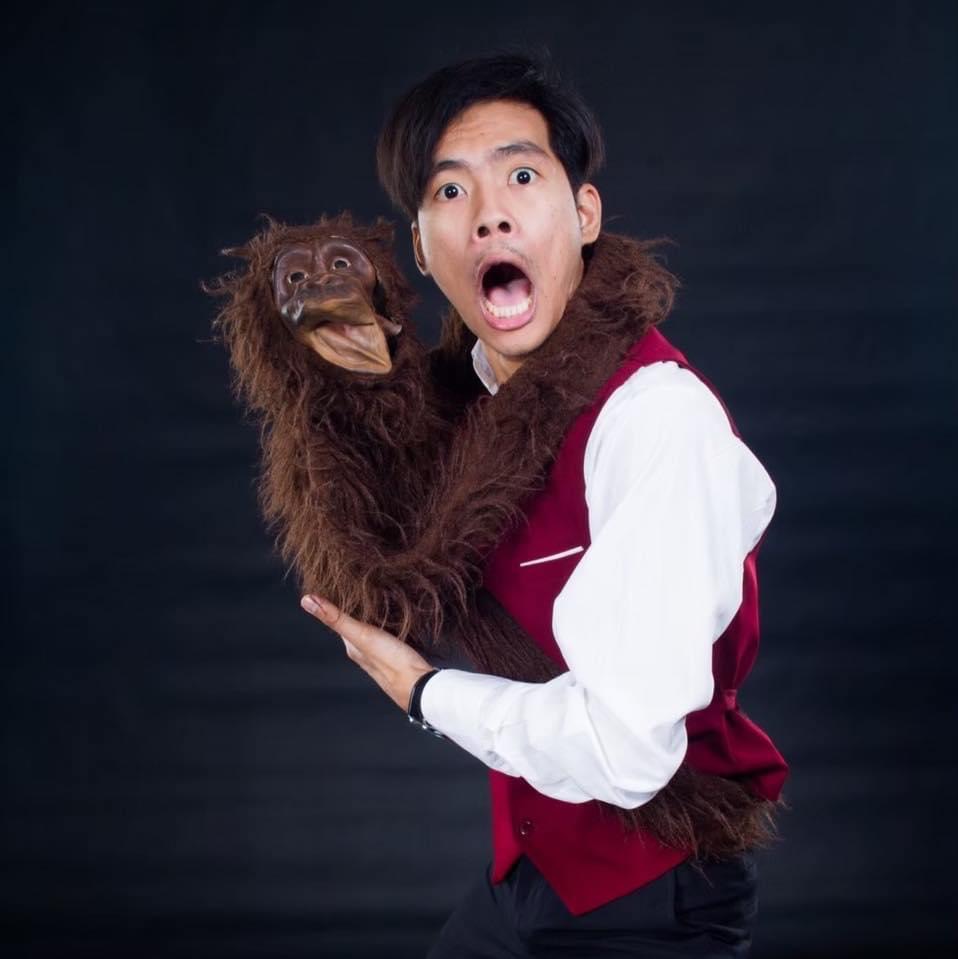 4. LAB 5 SOUND WORKS 
4.1) Project Title: Benjakitti Sound Project (Sound Tour)
Types of activity: Sound Walk
Date: 18 - 19 March / 25 - 26 March
Time: 17.00 - 19.00
Location: Under the east staircase of Amphitheatre

A gathering of artists who aspire for unexpected outcomes from "SOUND" experiment and creation. Pakphumi Chalearnwiriya or Not and Sarunratana Seangchai or Mean have experience in designing sounds and composing music for multimedia as well as have an interest in music arts. Therefore, their work scope is wide and flexible. Not only do they create music but they also have fun with it by utilizing objects around them to create "sounds".
When talking about public parks, what does "Sound" remind you of? Lab 5 Sound Works invites everyone to explore "sound" and memories of public space through Sound Walk, an workshop allows you to reflect your thoughts and make new memories through sounds within Benjakitti park. "Sounds" that we find in stories, conversations, people who pass by, birds, winds, trees, pebbles, or old buildings. These sounds may change our view towards the world. 
To participate, please bring with you a voice recorder, a smart phone, and a set of headphones. 
We accept only 10 participants regardless of sex or age.
You will record sounds and use them to create a sound installation.
You can register in advance by using our QR code or the following link.
Registration for Benjakitti Sound Project (Sound Tour)

4.2) Project Title: Benjakitti Sound Project (Sound Installation)
Type of project: Sound Installation
Date: 1 - 2 April / 8 - 9 April / 22 - 23 April
Time: 16.00 - 20.00 
Location: Under the east staircase of Amphitheatre
Advance registration is not required.


5. BABYMIME
Performance Title: BABYMIME SHOW
Type of Performance: Variety Clown & Mime Show 
Date: 25 - 26 March / 1 April 
Time: 17.00 - 18.00 
Location: Amphitheatre

Babymime is a group of mime artists for kids. This is their 20th year with a new Japanese member, Nutsu! They come with a performance that will make you feel young again!
6. Thanakrit Karamud and Thanyathorn Junsatian
Performance Title: Yesterday
Type of Performance: Movement-Based Performance 
Date: 25 - 26 March / 1 - 2 April / 8 - 9 April
Time: 17.00 - 17.15 / 18.00 - 18.15
Location: Near "House of Silence" art installation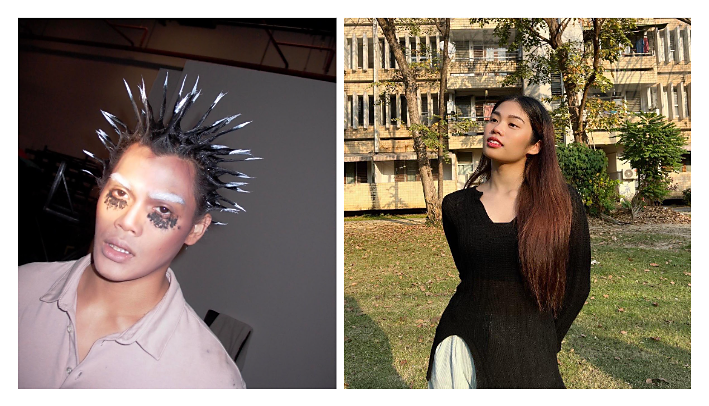 A couple of new and trending artists from the drama program of the Faculty of Fine and Applied Arts, Thammasat University, whose works have received lots of praise such as It's Just a Fiction [Not Mentioning Anything] and Kue Phoo Apiwat 2020. Both artists are interested in movement-based performance, physical theater, and devised performance.
"Yesterday" talks about a reminiscence of childhood, from pieces of memories of the creators who love to have fun with exploration, adventure, and creating stories from different places they visited as a kid.
7. Padung Jumpun 
Performance Title: The Solo
Type of Performance: Contemporary Dance
Date: 25 - 26 March 
Time: 17.30 - 17.45 / 18.30 - 18.45 
Location: Near "The Center of the Universe" art installation 
Performance Title: The Xylophone
Type of Performance: Movement with Thai Traditional Xylophone
Date: 1 April / 9 April
Time: 17.30 - 17.45 / 18.30 - 18.45  
Location: Near "The Center of the Universe" art installation
Performance Title: The Collab
Type of Performance: Movement with Guest Artists & Contact Improvisation
Date: 2 April / 8 April 
Time: 17.30 - 17.45 / 18.30 - 18.45  
Location: Near "The Center of the Universe" art installation 
Padung Jumpun, dancer and movement-based performer, received education in the basics of traditional Thai dance such as Khon. He is also a professional dancer who practices applied Khon and contemporary dance with Pichet Klunchun Dance Company.
Padung will present 3 sets of performance in 3 weeks; The Xylophone is a dance along with Thai traditional xylophone, The Solo is a solo contemporary dance, and The Collab is collaboration between Padung and a guest artist on movement-based dance.
8. Anatta Lakhon Chatri Troupe
Performance Title: Letter of Death
Type of Performance: Lakhon chatri
Date: 2 April / 8 - 9 April
Time: 17.00 - 18.00  
Location: Amphitheatre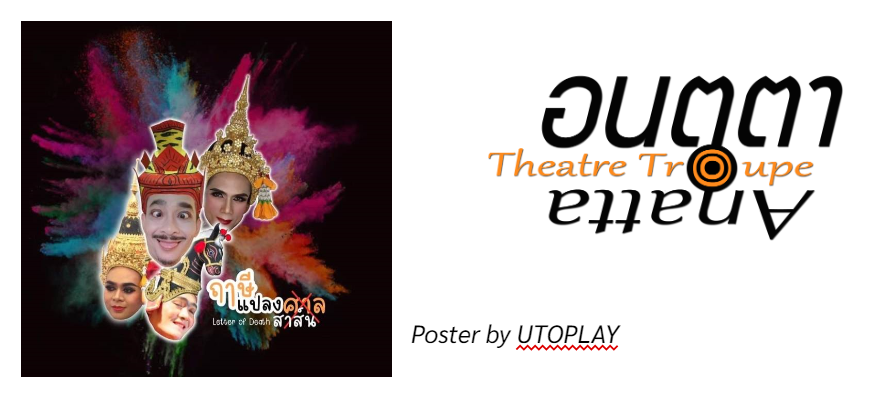 A contemporary Nakhon Chatri "Letter of Death" is a popular drama, revisioned to be a satire by Anatta Lakhon Chatri Troupe. This contemporary troupe comprises stage performers, folk theater performers, and musicians, who have come together to adaptations from traditional and widely-known characters. Through these characters, they tell stories about current social issues. The group is led by Pradit Prasatthong, a 2004 Silpathron-awarded artist.
Workshops
Workshops that connect participants with space. They promote creative cohabitation between humans and ecosystems. We invite you to listen to sounds of nature in Benjakitti Park, tell stories from flowers, draw from clay, admire the park's natural beauty, walk barefoot, lay on the grass, recharge your body. You will build strength and flexibility with THAI FIT, a yoga session that will help you breathe deeper and relax at the sight of sunset. 
Workshop Facilitators
1. Thai Dancercise by THAI FIT STUDIO
Date: 18 - 19 March / 25 - 26 March / 22 - 23 April
Time: 18.00 - 18.45 
Location: Amphitheatre
Accept 30 participants 
On-site registration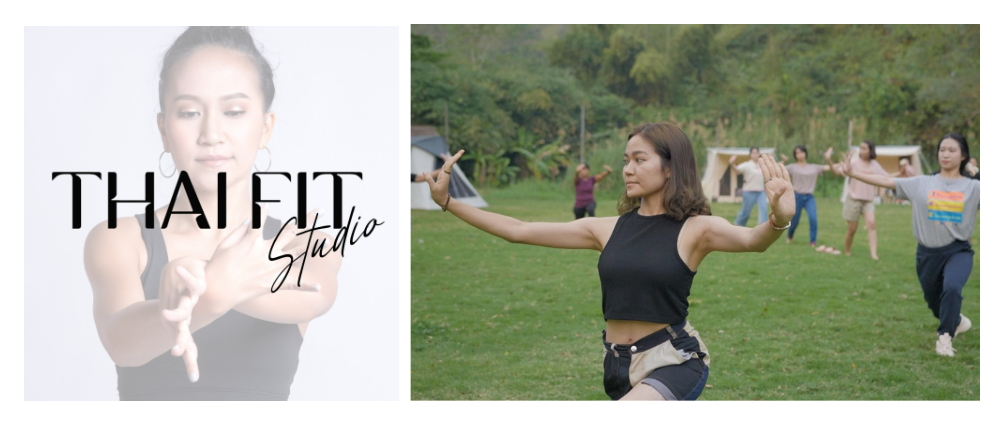 Instructor Dew, Kajitthum Patayakul, a heir of Phattayakul Thai Music and Drama School's founder, has invented a new way of exercise by combining traditional Thai dance, inspiration from characters in Thai literatures, the folk dances of the 4 regions of Thailand, Khon's movements, and Thai martial art together.
2. Mandala from Clay by Supoj Kunanukul (Kru Sit) 
Date: 25 - 26 March / 1 - 2 April / 22 - 23 April 
Time: 16.00 - 16.30 / 16.45 - 17.15 / 17.30 - 18.00 (30 minutes each round)
Location: Under the south staircase of building 1
Accept 15 participants 
On-site registrati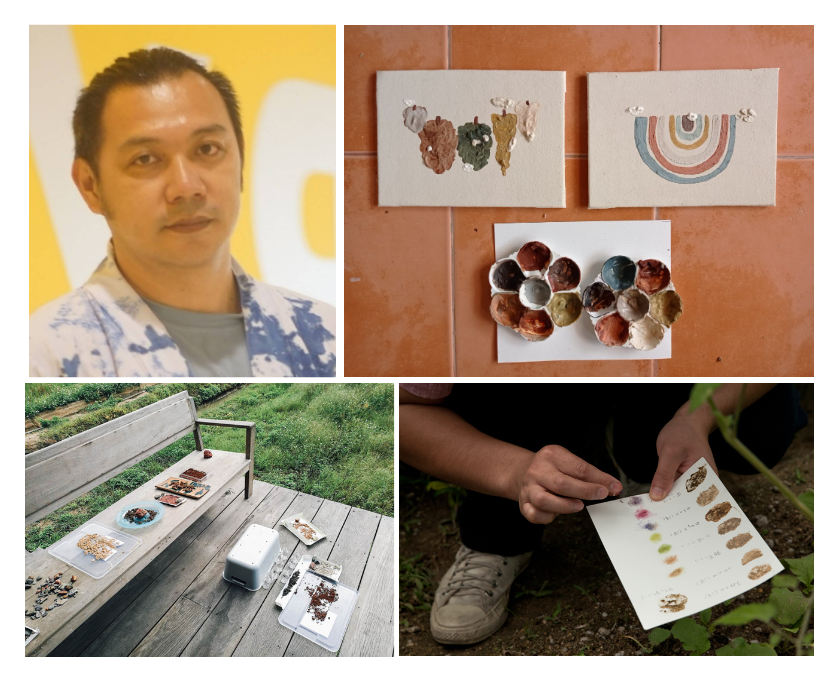 Supoj Kunanukul from Earth Tone Art Studio is an artist who uses clay to make colors. He applies the hundreds-year-old art of wall sculpture to create unique artworks that warm and inflate your heart. This workshop will introduce you to clay-derived colors, creating a simple mandala that has your signature.
3. Painting With Soil And Plants by Cherry Theatre
Date: 18 - 19 March / 8 - 9 April
Time: 16.00 - 16.30 / 16.45 - 17.15 / 17.30 - 18.00 (30 minutes each round)
Location: Under the south staircase of building 1
Accept 15 participants 
On-site registration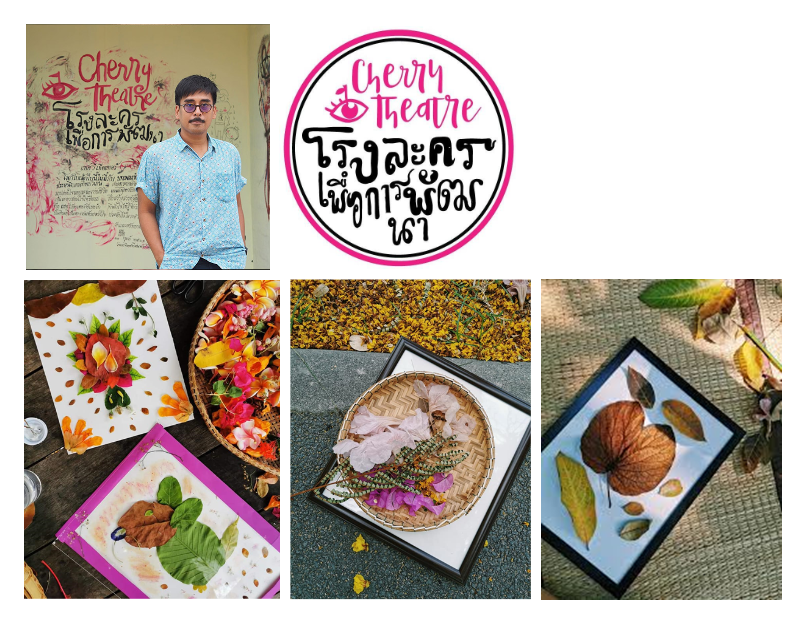 A school of life skill learning and development by arts, led by Kru Bird - Boonphong Panishya. We invite you to join a fun creative design process through meditation and creativity that connect us with art and the ecosystem. 
4. ANNE OPEN YOGA by Kru Anne Amonrasri
Date: 1 - 2 April / 8 - 9 April
Tiem: 18.00 - 18.45 
Location: Amphitheatre
Accept 30 participants 
On-site registration
Because of a limited number of yoga mats, bringing your own yoga mat is advised.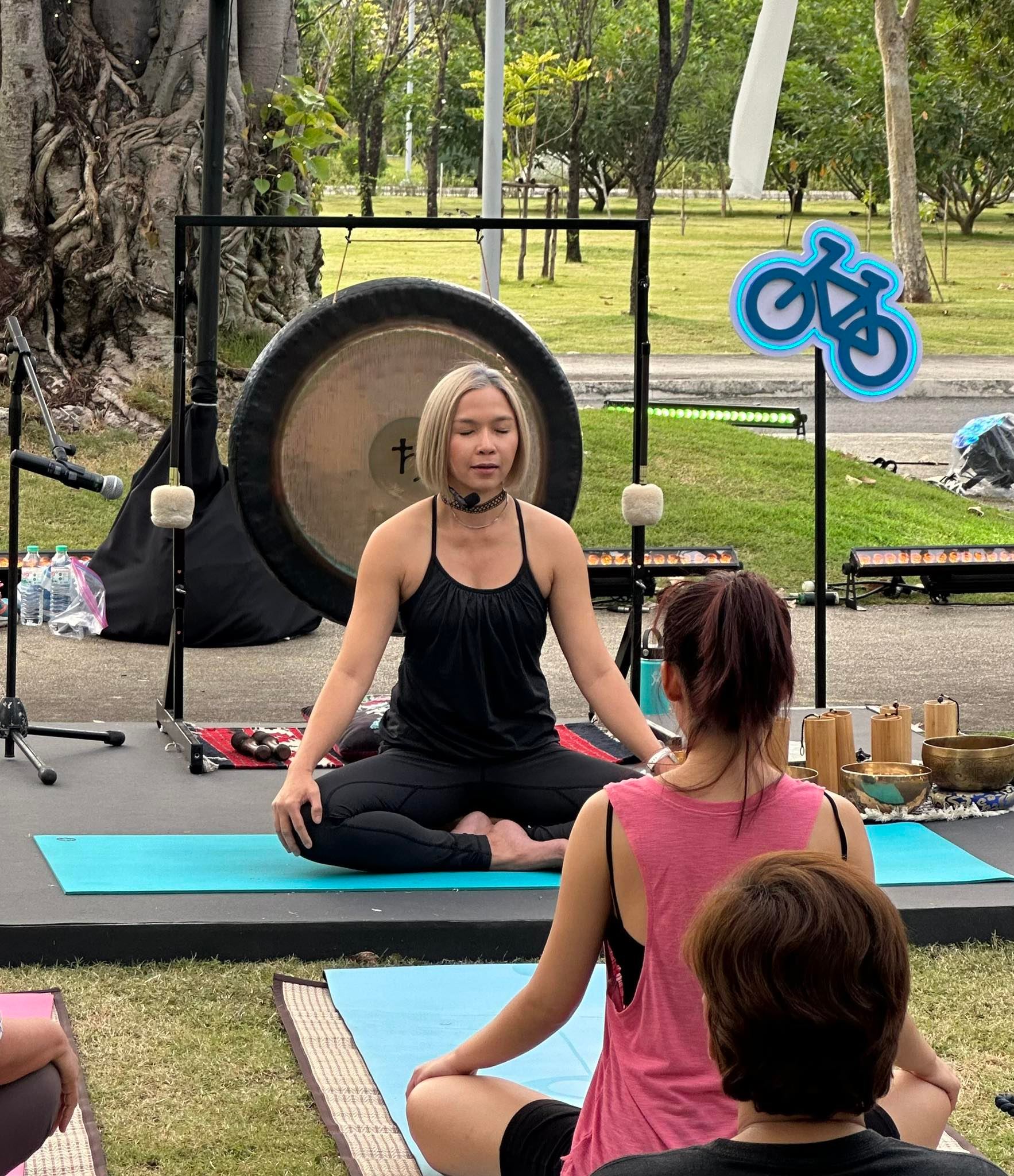 This yoga session will help you recover both physically and mentally and get ready for living life to the fullest. This mindfulness class comes with a sound bath that will bathe you in the vibration of the universe, led by Kru Anne Amonrasri.