CEA OUTLOOK Creative Economy Prospects : Thailand's Design Industry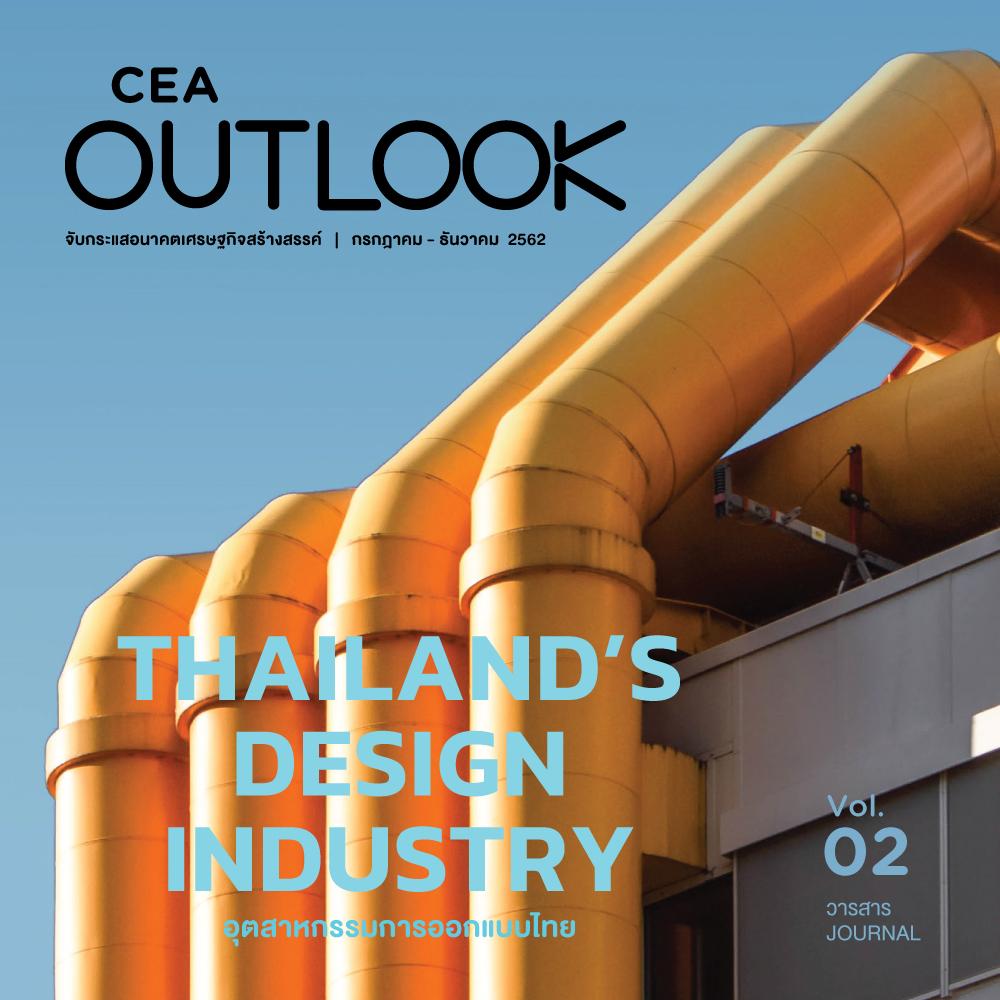 Design discipline has played an essential role in economic policies in several countries. In the UK, it is one of the highest-grossing industries. Cities throughout the World, including Shenzhen, Taipei, and Turin, as well as Bangkok, brand themselves as cities of design, and thus new destinations for investments and tourism. More than a few industrial designers, fashion designers, and architects are responsible for iconic products that have permanently changed the way we live. On many occasions, the design discipline has been widely used in political campaigns and to communicate social issues.
This CEA OUTLOOK presents the status of Thailand's design industry, the development of design professions, which root in craftsmanship, and its eight sub-disciplines: (1) Architecture (2) Interior architecture (3) Landscape architecture (4) Industrial design (5) Graphic design (6) Animation and computer graphics design (7) Exhibition design and (8) Service design. It also provides examples of how to use design as a tool to develop the city of Bangkok.
Download CEA Outlook
CEA OUTLOOK Creative Economy Prospects (July – December 2019) / English
CEA OUTLOOK จับกระแสอนาคตเศรษฐกิจสร้างสรรค์ (กรกฎาคม – ธันวาคม 2562) / Thai